The Nickelodeon Animation Podcast is a phenomenal resource for anyone who would like to learn about the animation industry from established creatives. Each episode features known professionals, whether it be directors, producers, storyboard artists, animators, or voice actors, to share their personal insights related to their involvement of some capacity within the animation production pipeline. This podcast is a gem to anyone who is looking to pursue a career in animation, or even to those who are only slightly interested in animation as a form of storytelling.
The inspiration for this article is owed to Episode 18 of the Nickelodeon Animation Podcast featuring the infamous producer, writer, and storyboard artist, Lauren Faust.
---
Lauren Faust is an incredible woman. She has worked on the Powerpuff Girls, Foster's Home for Imaginary Friends, and is responsible for developing My Little Pony: Friendship is Magic. Her involvement in modern television animation is vast, and to top off her professional contributions to the medium, she is also a fantastic role model—as both an industry figurehead, and as a person.
One of Faust's hallmark qualities is how she approaches her line of work with an openly feminist outlook. As a female writer, director, and storyboard artist, she has experienced what it is like to be a minority within the animation industry and, as an extension, the wider entertainment sector. To combat the direct and indirect maltreatment towards women in many production environments, she works to inspire young professionals to defy odds and expectations within their line of work whether involved in animation or a different field entirely; and to avoid giving in to the supposed restrictions that are set upon both men and women on the basis of gender:
"[Girls] need to know that they can do these bigger things, they need to know that they can be tough and strong. . . her feelings are important too; her goals, her dreams, and her needs." — Lauren Faust, Nickelodeon Animation Podcast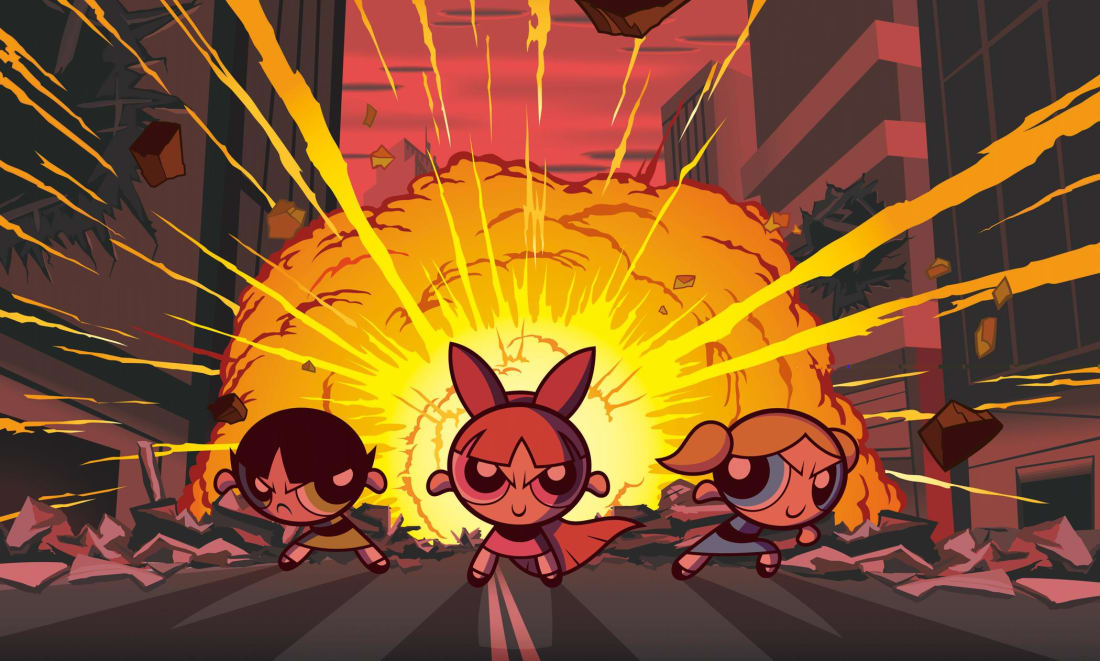 Faust has done a phenomenal job at defying odds within the animation industry and caters her projects to developing lovable and well-rounded female characters:
"I have been a lifelong feminist, and as an artist working in the animation industry for more than 16 years I have striven to do right by women and girls in the animated projects I have been part of. I try to bring sincerity and depth to the female characters I've animated and have fought in development and story meetings to make female characters more than just the typical girlfriend, Mom or sex symbol. I've even fought to see that there was more than just one girl character in whatever project I was working on. Sometimes I swayed my coworkers (often it was easy, to their credit) and sometimes I lost. My goal, as an artist and as a storyteller, was to one day have a show of my own for and about girls." — Lauren Faust, Ms. Blog Magazine
Aside from being an active feminist, which Powerpuff Girls and My Little Pony naturally embody, she also encourages everyone to follow their dreams—regardless of what societal restrictions are holding them back—in a way that is grounded in reality:
"Live below your means. Don't live in the awesome apartment, live in the crappy apartment. Don't buy the awesome car, buy a crappy car. Especially while you're young because nobody judges you for that. And make sure that you can save. If you got a lot of savings, if you got six-months worth of savings in your account, you can be picky about your jobs. If you get offered something kind of crappy, on a project that is kind of lousy, or working for somebody you think is a jerk, you don't have to take it because you can pay your bills; you can wait for that awesome job." — Lauren Faust, Nickelodeon Animation Podcast
Words of wisdom from the queen of television animation herself. And although this specific podcast episode really speaks to me, there is a long list of others that can have a similar impact on you. As such, I can confidently say that the Nickelodeon Animation Podcast is worth your time.