Recently, the "Big Three" animation television networks—Cartoon Network, Nickelodeon, and Disney XD—have been relentlessly targeted for their less-than-favorable program scheduling. Cartoon Network specifically has been receiving quite a bit of cyberspace hate from grieving animation fanatics for months on end. Cartoon Network is being accused of selling-out creatively, for profit—two elements that are, by nature, polarizing. But ever since the release of Teen Titans GO! the checkerbox network has been coming under relentless fire.
Let's take a look at this week's schedule.
Out of all of the series that Cartoon Network currently airs, 46% (164 episodes) during the second week of August was occupied by Teen Titans GO! reruns. Now anyone who has seen a video of why Teen Titans GO! is an absolute disgrace is aware of the complaints plaguing the series and Cartoon Network's handling of it, so I won't dive into that here; however allow me to redirect you to a previous blog post that discusses the issues surrounding the series.
What happened to variety? Is it really strategic to have almost half of network's airtime directed at a 6-to-10-year-old age group? In my, and many others' opinion, absolutely not. Each network may have a general target demographic that they skew their content towards, but they are rarely restrictive to this degree unless the network is focused on very niche programming. And given the vast range of animated content that is available (i.e. content ranging from PG-rated Phineas and Ferb to Adult Swim's Rick and Morty), "animation" does not appeal to a specific niche. Rather than perceiving it as a genre, it should simply be considered just another medium or form of storytelling. In the long-run, poor scheduling will catch up to the network, and is already beginning to impact how Cartoon Network is being perceived in a negative light. It is alienating its wider audience and forming a redefined brand image in which the network is only catering to: insert very specific target audience here.
However, we also need to look at the other side of the spectrum. Business and creativity are naturally polarizing, so it's difficult to analyze a corporation whose structure is built upon balancing these two opposing components; in other words, we need to assess both sides, not just the lack of variety in creative content. This is not to say that television executives know what their doing 100% of the time—many fail miserably while others fail to learn from their miserable mistakes—but they are in the business of overseeing their television network, so have an abundance of insider information and years of industry experience to guide their decisions.
Rather than accusing these executives of falling into the "Teen Titans GO! money grab" mentality, we need to stop assessing these people as greedy businessmen/women who are only in the entertainment industry for the sake of financial security. This is simply not the case. Scheduling is a meticulously-calculated decision involving research and data that we viewers probably would not be able to wrap our minds around—or possibly, it is the complete opposite. The importance here is that we don't know what actually goes on during the planning meetings at Cartoon Network, Nickelodeon, Disney XD and every other television network out there.
Broadcast television is constantly claimed to be a dying platform. It's thought to be quickly going downhill and these companies feel the need to try to secure a solid income stream in order to stay afloat. If this means producing an inexpensive flash cartoon based off of a hugely-popular series, then so be it. I personally believe that a large reason behind Cartoon Network's constant airing of the series is a response to the increase of online streaming. Young children do not necessarily go out of their way to stream content on questionably-legal streaming services. They don't have money to purchase content legally either. So when it comes to entertainment, Netflix might be an option, but it's likely that their parents will turn to a child-friendly television network and said child will be completely fine with whichever series is playing in that moment.
Other the other hand, older audience members, who crave plot, character development, high-quality animation, etc., will most likely stream content that they really want to watch, cutting out potential viewership numbers that networks are losing to the World Wide Web. This is my best guess as to why a hugely popular series with a highly prominent fandom, Steven Universe, receives a lower rating count when compared to a new episode premiere of Teen Titans GO! 
Series like Adventure Time, Regular Show, and The Amazing World of Gumball are much more expensive to create as they have deeper storylines, intertwining plots, and high-quality animation to appeal to the higher set of entertainment expectations that older audience members often carry. Teen Titans GO! on the other hand attracts a large viewership rating compared to these high-quality series, so carry a much greater return on the preliminary investment.
In response to this, Cartoon Network has been releasing more new content on its app and other digital platforms to recapture potential audience revenue that they are losing out on. This is not to excuse Cartoon Network for its lack of variety. It has its reasons for scheduling in the manner that it currently does. But it really is impacting the brand in a negative way. In this sense, it is trading in long-term gain for short-term gain—either this, or the network believes that it can easily redeem itself in the future. Either way, the expression don't put all of your eggs in one basket comes to play here. Possibly, Cartoon Network knows that Teen Titans GO! will not be around for too long so might be attempting to capitalize on it now through a 50% scheduling "strategy".
This, of course, does not stop a lot of people from their passionate anger that only stems from a love for excellent animation. Many people grew up with Cartoon Network and still spend hours of their week on the channel to this day.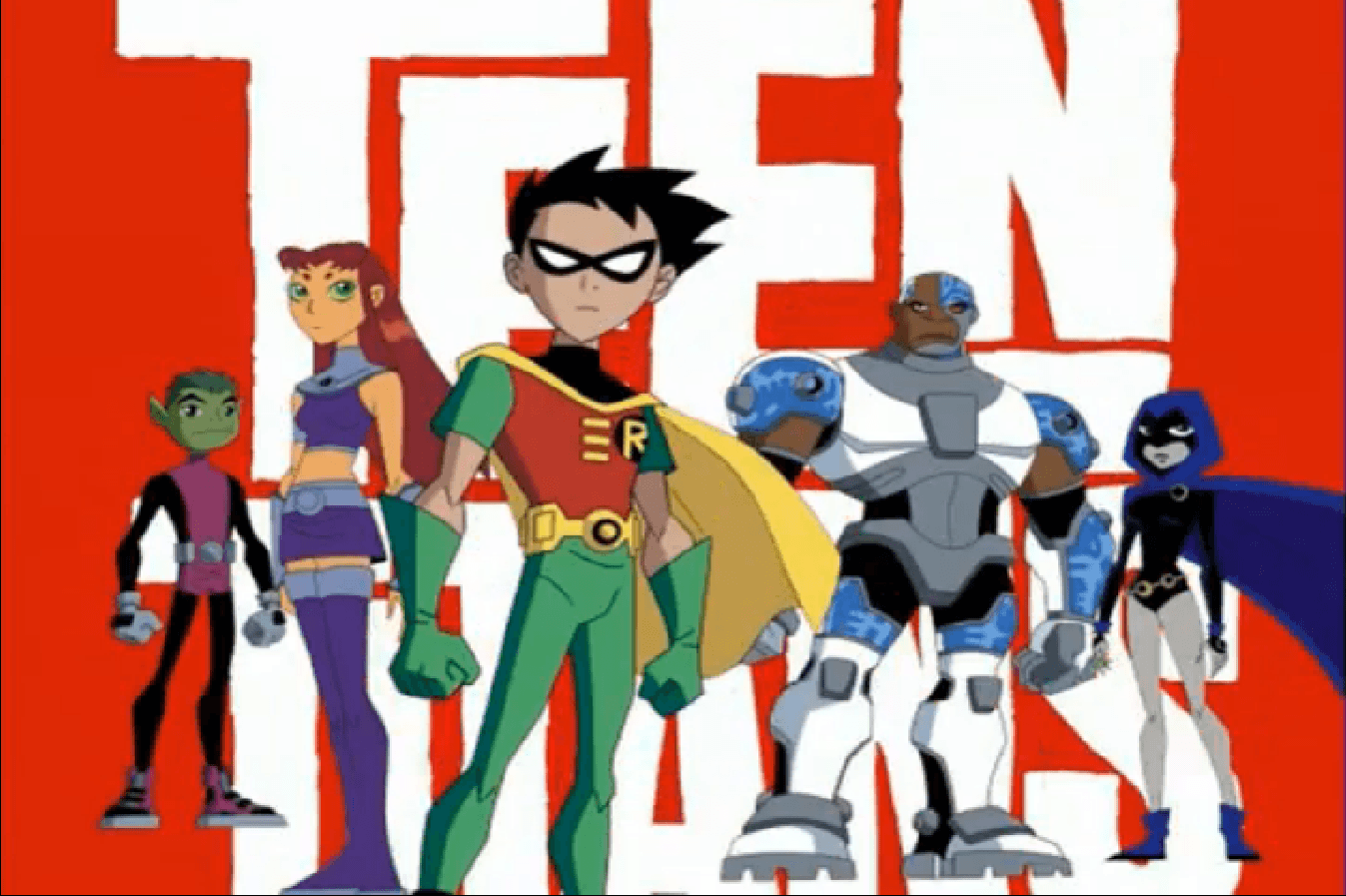 Now, I'm not necessarily defending the network for it's one-note and lackluster schedule; however it's always important to keep in mind that there are two sides to a story and it is important to analyze the reasons and frame of mind from both sides, rather than simply dismissing one as idiotic and incompetent towards handling art and creativity. In addition, the network's weekly schedule has been improving through releasing more episodes of OK K.O.! Let's Be Heroes (read my initial thoughts here) and reruns of the original Teen Titans series. Possibly Cartoon Network is listening to what it's viewers have been vocalizing for months.